Lincoln Park Dentist

Your dental health is a snapshot of your overall health. By looking at the condition of your teeth, gums and bone Chicago dentist, Dr. Ronald Widen can get an insight of what is happening throughout your body. Whether it is heart disease, diabetes, osteoporosis or cancer, your mouth may give us clues.


Your health and comfort is always the top priority.

We are dedicated to providing the highest quality aesthetic, cosmetic and functional dental care in Lincoln Park, Chicago using the most innovative technology available today!





Convenient Scheduling!

No Waiting!

Free Parking Available!

We are different, we can see you within the week at our Chicago dental office, same day for

emergencies

! Looking for that personal touch? Our low volume, high personal care office will see that your dental treatment is completed with few interruptions. We run on time, Dr. Widen only schedules one guest at a time, so you can get in and get out without the waiting. We have a parking space dedicated for our guests behind our Chicago office and there in convenient on-street parking. Call us for your next dental appointment.

Lincoln Park, Chicago dentist, Dr. Ronald Widen and his team are dedicated to delivering outstanding service to each and every person whom he treats.


See what makes us different by visiting us today!

Are you are looking for the best dentist in Chicago, a neuromuscular dentist in Lincoln Park seeking relief from

headache pain and migraines

, a cosmetic dentist in Lincoln Park

looking to improve your smile

, or a dental implant dentist in Chicago looking to

replace some missing teeth

?

Chicago dentist, Dr. Ronald Widen can be best dentist in Chicago for you! Our halls are filled with before and after photos of completed cosmetic bonding and porcelain veneer cases. Please explore our web site where you can learn about our Chicago dental office and some of the

dental procedures

we perform.


You can browse our Dental Smile Gallery to see some of the many porcelain veneer cases and cosmetic bonding cases that Dr. Ronald Widen has successfully completed.

Lincoln Park dentist, Dr. Widen has the skill, the patience, the technology and the amenities to cater to your every need.

Do you have missing teeth, a bridge that needs to replaced or a denture that is uncomfortable or loose?


Dental implants may help you get rid of a bridge, denture or gap in your smile. Smile once again with out having to worry about your loose denture falling out or seeing those ugly gaps!

Dr. Widen in most cases can place and restore your implants without having to see a specialist.

To see if you are a candidate for dental implants call our Chicago dental office at 312-266-0044 to schedule a consultation today.





Did you know that a smile can relieve stress and boost your immune system?

A smile is the universal sign of happiness!


If you are considering a cosmetic dentistry procedure, you want to make sure you choose the Chicago dentist who best fits your needs. LVI graduates are trained to provide superb overall patient care, along with outstanding dental results. Please schedule a cosmetic dentistry consultation with Dr. Ronald Widen. Dr. Widen is a graduate of LVI, a member of the American Academy of Cosmetic Dentistry and is trained in a wide array of cosmetic dentistry procedures. Most procedures can be completed in as few as two visits to our Chicago dental office.

We will feature a cosmetic makeover periodically in our cosmetic area. Your brand new smile is closer than you may think!

We have the latest LED Zoom Whitening for your comfort at our office in Lincoln Park, Chicago. This new light produces less heat and is more comfortable. If you are interested in whiter teeth in about an hour, please call us at

312-266-0044

to schedule your appointment at a time that is convenient for you or click

contact us

above to use our reservation form.

I hope you give us the opportunity to

"

Widen Your Smile

".

Thanks for visiting my virtual office, hope to see you in person real soon.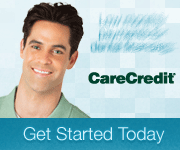 | | | | |
| --- | --- | --- | --- |
| Monday....... | noon | to | 8 pm |
| Tuesday...... | 7 am | to | 1 pm |
| Wednesday. | noon | to | 8 pm |
| Thursday.... | 7 am | to | 2 pm |
| Saturday.... | 8 am | to | 2 pm |
Guest Reviews
Dr. Widen's work is amazing. As a medical doctor I did a lot of research before I chose a cosmetic dentist to work on my teeth. Now, I have at least 2 compliments per day since 2010 when he fixed several of my teeth. Random people stop me on the street and ask me who my dentist is. Unfortunately, I live over 1,200 miles away from Chicago. I have seen the work of many other dentists. I have even had other cosmetic dentist work on my teeth in the past. However I have only been very disappointed by the other dentists work cosmetic outcome. When I need to have work on my teeth I fly back to Chicago for a few days and will ONLY allow Dr. Widen to work on me. Thank you Dr. Widen. Not only are you phenomenal cosmetic dentist but also a super kind friendly and down to earth person.

Joseph F., Miami, FL

I was referred to Dr. Widen through my father, who has been seeing him for years. I saw him because I needed some periodontic work done for gum recession. After the first session, he had fixed 5 cavities that my other dentist didn't notice for at least several years, and had decided on a procedure to repair my gums. I have had periodontic surgery before but it was extremely painful and hard to eat afterwards. Dr. Widen's surgery to fix the same problem was virtually painless and he is with you every step of the way. He was very nice and helpful. The office is extremely comfortable, with a nice waiting room and free water/OJ. I am definitely seeing Dr. Widen as my dentist from now on.

Rachel M., Evanston, IL

The best dentist I have ever had. Dr. Widen and his staff are super friendly and his service is the best. Everyday I have at least two people say WOW! You have the most perfect white teeth! I have seen over 20 dentist in the past but Dr. Widen clearly was the best! I would recommend him to anyone who wants excellent dental service.

Mark S.,Miami, FL

Dr. Widen is kind, funny, and easy to chat with. He is up to date with technology and makes visiting the dentist a pleasure.

Derek M., Chicago, IL

I was terrified of ALL dentists, having had some very negative, painful experiences in the past, and I must say, I have now lost all fear of dental appointments thanks to Dr. Widen. I also am extremely grateful to him for treating my terrible TMJ, which is literally a daily pain. True, it's not cheap, but you get what you pay for and I have had such relief from his treatment that my quality of life has honestly gone up considerably. He is a great dentist, a nice and thoughtful man, and I am more than satisfied with all his services.

Beth S., Chicago, IL

I hadn't been to the dentist in a few years and I needed a dentist and an orthodontist. I only wanted to go to one person. I was referred to Dr. Widen by a friend who had recently had a dental appointment. He is out of network for everyone and that made me hesitant but when I spoke with Dr. Widen on the phone, I said okay, why not.

I am incredibly happy with my experience. I walk in and am seen right away; Nichole and Dr. Widen are incredibly friendly and have made me feel very comfortable with my decision to have Dr. Widen as my dentist from here on. He explained everything and any question I had, no matter how ridiculous, was taken seriously and answered in kind. His services are expensive but that is the industry and their office is working with me to get reimbursed from my insurance company.

Camille R., Chicago, IL

Dr Widen and his lovely assistant Nichole took the greatest care of me when I had my tooth extracted. Completely painless procedure..i actually had to try to stop laughing so he could do his work (no gas used). Dr Widen made me feel completely comfortable and I was well informed of the procedure both before and during. His assistant Nichole tended to my every need and was knowledgeable as well. A few hours after numbness went away found to have no pain at all! Didn't need my pain rx...AMAZING! Had bad experiences in the past but now I have a new outlook on my dental care. Epic job! Thank you x 1000!!!

Paul H., Melrose Park, IL

Dr. Widen and his staff are fantastic! My first trip was a great experience from the moment I walked in. I went in for a cleaning and, knowing it had been a while since my last visit, I expected some cavities. Sure enough, Dr. Widen found them and was able to fix them that day. He was very interested in my comfort and any concerns I had about my teeth. I will be recommending HDA to my friends, and will definitely be going back I 6 months! Thanks Dr. Widen!

Karl F., Chicago, IL

I have never written a review before, but was impressed enough by Dr. Widen and the team at Halsted Dental Aesthetics to take the time to write my first!

Before starting school and job interviews in a new city I decided to get my teeth professionally whitened. Dr. Widen and his staff were friendly, patient and very thorough in both the cleaning and the whiting. The office is small and quite so I knew I was receiving personalized attention. The office also had amazing technology! Teeth whiting is a slow and annoying process so the comforts of the office (especially the flat screen TV showing a movie!) made a potentially annoying experience much more enjoyable.

I highly recommend Halsted Dental Aesthetics. I go back when I am in town and need dental care and it is the only place I would go if I needed a more invasive procedure. Thanks! Hope S., Waltham, MA

I have been a patient of Dr. Widen for many years and could not imagine going to another dentist. He has been there for me for many emergencies, including when I was pregnant. I love the flexible hours and I really trust him. It is not one of those factories, he takes the time to listen and assess. He credentials are also really impressive. I always recommend him and no one has been disappointed. Even after I moved from the city, I still drive to see him because I trust him so much.

Gail S., Northbrook, IL

I recently moved to Chicago right out of school and had to find a dentist near where I live, in Lincoln Park. I was referred by a friend to Dr. Widen, and I couldn't have been happier. He offers excellent service at manageable prices. He has all the latest technology on tap and offers detailed explanations of what he recommends and why he recommends it. He doesn't pressure you into any extra service, he is just a friendly family man that made me feel comfortable the second I walked into his office. You may get a corny joke or two... so be prepared. I recommend Dr. Widen for all ages. He has monitors and entertainment for young patients, as well as good conversation and information for adult patients.

Matthew R., Chicago, IL

This dentist is phenomenal! I got to the office early to do paperwork. The doctor was there, let me in cause I was stupid early...I did my paperwork and was let in by Nichole the front office person... I honestly didn't know what to expect, a dental hygienist? a quick consult? The mad rush we all face going to the dentist to have physical and emotional torture laid upon us patients? What I got was an experience I have NEVER received before from a dental office...ACTUAL MEDICAL SERVICE With answers!!!!!! Dr Ronald Widen was referred to me by my periodontist and after my visit, which I felt guilty for taking the doctors time, I was overwhelmed to the point I had to take a minute...this doc is old school where he spends TIME with you the patient...REALLY!!!!! From video baselines, to scanning for cracks and potential problems, Dr Widen is practically a one man show...Nichole, the office e manager keeps it moving, or not moving...lol. I didn't feel rushed, got explanations of issues ive had for as long as I've been consciously aware and felt like I needed to go get them sandwiches or Lyric Opera tickets!!!!! In this era of fast,fast,fast, this practice makes no sense. But as a person who cares for my teeth and wish to keep them for a while, this practice is the only option!!!! If you want to be treated like a human being and served like a king or queen, go here!!!! I am referring my family and anyone else who cares to be treated to a DENTAL SPA DAY.... I CANT SAY ENOUGH ABOUT THIS PRACTICE. PRICES FOR HIS SERVICES ARE COMPARABLE TO OTHER DENTISTS...YOU JUST GET ACTUAL, REAL LIFE PROFESSIONAL, INDIVIDUALIZED MEDICAL CARE!!!! HE DOES THIS SPOT ON!!!! He takes insurance but. like most, if not all DENTISTS, whom the AMA/ADA seemed to have forgotten concerning billing, you pay up front...money well spent!!!!! THANKS DOC AND NICHOLE!!!!!!!

Mark E., Chicago, IL

I am very impressed with Dr. Widen. During my first visit I realized that there are a LOT of mediocre dentists out there. He is a huge cut above the rest. He inspects teeth like a forensic detective, figuring out the story and explaining it to you as he goes. I've seen 5 dentists in Chicago (in 5 years) and he is the first one who could explain why my jaw clicks and the reason why I grind at night. He did a cavity filling on my back molar. It was painless and not nearly as uncomfortable as I expected. He was very targeted in how he numbed my mouth. Just the right amount: no pain, but I could still bite normally (which is critical for getting the filling adjusted properly) and I could eat a meal right afterward because my cheeks and tongue had sensation. He makes extensive use of technology when it is helpful and he keeps current with industry best-practices.

Avi N., Chicago, IL

Oh the dentist. I am not a comfortable dentist-goer. Even worse, I haven't had much (okay, any) dental work, including cleanings (I know, I know...I'm flogging myself right now) for about 10 years. So of course, the longer I went without, the worse my anxiety got. When I finally did bite the bullet, Dr. Widen came with a HIGH recommendation from a co-worker of mine and her commentary was enough to convince me to go. I'm really glad I did. As others have said, I was impressed with Dr. Widen from the get-go. First, you should know he schedules patients one at a time, so you'll be the only one in there. He and Nichole will be totally focused on you which, I have to say, is nice. In addition to front-desk responsibilities (billing, insurance, appointments, etc), Nichole does x-rays and assists but Dr. Widen does the exams, cleanings...everything. Coming from a practice that had multiple dentists and at least 3 hygienists with weapons blazing at all times, this personal focus not only convinces me that I'm getting good, thorough service but it also keeps my own anxiety at bay. It also convinces me that Dr. Widen knows what he's talking about when he makes recommendations for treatments. At any dentist, I feel at their mercy; I don't know what the heck is going on in there. So, when the doctor himself has done the cleaning, has done the exam, and then has the "come to Jesus" moment with me, I feel like I can trust that. And in just a few visits, I do feel like I can trust what he's telling me. In terms of knowledge and touch, I'm amazed. This is some of the most pain-free dentistry I've ever had which tells me the technique is impeccable. And then there's the gadgetry! I've never seen a more tricked-out dentist's office: he's got all the fun toys and obviously uses them to his advantage. This works out for you in three ways: 1) it's fun to see the toys in action (I've learned so much about my own teeth just in two visits...I had no clue...but with his cameras and laser-thingamajigs, you'll see your mouth in a whole new way...no kidding) 2) it's FASTER and, I'm convinced MORE EFFECTIVE. The cleaning I had today was, like, 4 simple steps...in comparison to less tech-y cleanings that take an hour and feel like your teeth have been sand-blasted and 3) this level of technology translates directly into knowledge. He's obviously meticulous and wants to make it right, so knowledge is power here guided by his fancy tools. I should also tell you that he makes porcelain overlays IN OFFICE, WHILE YOU WAIT. Not only convenient but also very cool. I like that this guy's a teckie...it just convinces me of his "with it" quotient which, as far as I can tell, is high. He also made a follow-up call after doing this procedure to make sure everything was cool which I highly appreciated (and everything was, in fact, cool). NOW...all of this goodness does come at a price. I'm actually not going to quibble about the prices of services...based on everything I've already said, I decided that it's completely worth it to go here and so if it's more, then it's more. (I don't have a lot of scratch but I do like my teeth so they're worth the investment they need). What you do need to prepare yourself for is FULL PAYMENT AT TIME OF SERVICE. Nichole will facilitate claims to insurance, etc, but you gotta pony up on the day of. And those bills may not be small. Once again, needs to be part of your decision...but I know what my decision is and so I whip out that credit card and do what I need to do. Bottom line: The quality, knowledge, and care are worth it. The cost might be prohibitive but they're up front about the cost of everything before you're knee deep into any procedure so consider yourself informed and if concerned just ask them about cost. They're very friendly. if you can make it work, I highly recommend.

Katie P., Chicago, IL

I'm a person that has always had an extreme fear of dentist. When I was a very young child I was taken to the University of Illinois College of dentistry and that's when I was traumatized. I think over half of my teeth were filled. It started when I was four years old! So, I researched and researched, so I could find a dentist that I could trust and one that could do everything I needed and I needed a lot. Personally, I feel that you can never, ever pay too much for dental work. I've learned in life you get exactly what you pay for. Dr. Widens entire team are professional and the office is very clean and comfortable. They have a few parking spaces and you can usually get one, because Dr. Widen only sees one patient at a time, or there is street parking. I have been to dentists that run from patient to patient (room to room) and i end up waiting 15-20 minutes for him to return. Once, when at another dentist, the Novocaine wore off and he had to inject me all over, That was awful! Dr. Widen concentrates on you and only you! He's the only dentist in his office and he has rooms set up for different procedures. I had extensive dental work done with Dr. Widen. I have implants, a bridge, gum grafting and caps. I still have my teeth cleaned by Dr. Widen and would never even consider going to any other dentist. Recently, I had an appointment, because I had a tooth that he tried to save, that had to be extracted. During the visit he checked my teeth and found that I had snapped off the post of one of my crowns. Had I gone somewhere else they probably would not have checked. He's awesome! All dental work is costly, but Dr. Widens office is worth it. When you get your teeth cleaned and checked he does a thorough job and you get a goody bag that has some really nice stuff in it, like Fluoridex tooth paste which is only available by prescription. Dr Widen and his staff are very professional and friendly. When I was having my dental work done he'd call me in the evening to check on me. No other dentist has ever been that attentive. He has a website that has pictures of his work, including mine. I'm number seven. Check it out and check out Dr. Widen. It's not a cut rate dentist office, but you pay for what you get and you'll get the very best if you see Dr. Widen. By the way, he's a third generation dentist. It's in his DNA. Plus, he helped me overcome my fear of dentist. I guess you could say he has an excellent chair side manner. He's just so cool! If you're in need of cosmetic or general dental work, call Nichole and schedule an appointment. You'll thank me later.

Sheila B., Chicago, IL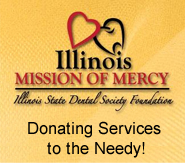 Widen Your Smile
has been recognized as one of the top Chicago Dentistry practices.
Verified by
Opencare.com