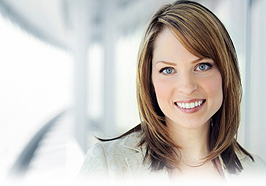 Infection Control Procedures

Since 1985, our office has emphasized cleanliness and proper sterilization techniques. But recently there has been an increased awareness of the importance of these techniques for prevention of the spread of diseases. Our office is extremely concerned about the possibility of disease transmission and is continually reviewing infection control guidelines developed by our federal government and the recommendations of the American Dental Association (ADA). We sterilize all our instruments and handpieces in an autoclave for your protection. Our sterilizer is monitored on a weekly basis by an independent company that spore tests and makes sure our autoclave is sterilizing properly. Even though this is required, many offices do not do this type of monitoring.
Dentists, hygienists and assistants should now routinely wear protective gloves, eyeglasses and masks when treating all guests. This will help to protect our guests and dental personnel alike from contamination by microorganisms in saliva, dental plaque, and blood during various dental procedures.

All instruments and items used in or near the oral cavity must be sterilized in a heat sterilizer whenever possible, or with proper immersion in a registered sterilizing solution to kill harmful germs (bacteria, viruses and fungi).

All surfaces likely to be contaminated should be disinfected with a high-level disinfectant registered by the Environmental Protection Agency (EPA) and accepted by the American Dental Association.

All contaminated waste must be disposed of carefully and in accordance with state and federal regulations.

Dental personnel should be immunized against the hepatitis B virus to prevent contracting and passing on this disease.

Dentists and their staffs should be educated about the best methods to protect themselves and their guests.
The Centers for Disease Control (CDC) of the Public Health Service, the American Dental Association, the Office Sterilization and Asepsis Procedures (OSAP) Research Foundation, state boards of health, schools of dentistry, and many other health agencies and professional associations are strongly supportive of these disease prevention measures.
Help us by reporting, at each visit, any changes in your health status. This will aid Dr. Widen in providing the best treatment based on your health needs.