Dental Implants in Chicago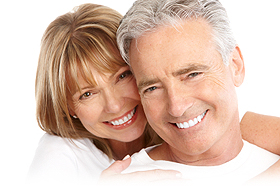 What are Dental Implants?
Dental implants are small titanium screws or cylinders that are placed in the bone of the upper or lower jaw. The dental implants bond with the bone and act as an anchor for replacement teeth.

Dental implants can be used to replace a single lost tooth or many missing teeth. Several options are available to restore your lost teeth; Chicago implant dentist, Dr. Ron Widen can discuss these with you in detail.

Patients who have chosen dental implant supported teeth report that they are happy and comfortable for the first time since the loss of their original teeth.