Dental Implants in Chicago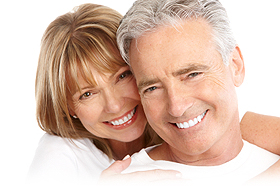 Who Should Have Dental Implants?
Anyone in Chicago who is missing any teeth is a candidate for dental implants. Whether you have a congentially missing tooth, have 1 missing tooth or many missing teeth, in most circumstances an implant can benefit you. A consultation in Chicago with Dr. Widen will clarify what type of treatment you require. Some cases can be relatively simple. All facets of your implant treatment will be discussed with you in detail after a thorough diagnosis is made. Your diagnosis for dental implant treatment will include x-rays, study models, measurements, clinical exams and an evaluation of your medical conditions. Missing a tooth? Call us today at 312-266-0044!